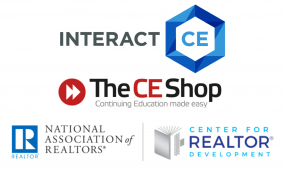 If you are looking for another option, more class selection, or courses that you can take at your pace, OAR has partnerships with InteractCE, the Center for REALTOR® Development, and The CE Shop to provide you with online education. Monthly promo codes can be found for online classes from The CE Shop. 
Interact CE offers a new Generation of CE courses to help REALTORS® renew their license. The CE courses are based on a real estate agent simulator that is effective in teaching and entertaining.
The Center for REALTOR® Development offers Oregon CE courses and NAR family designations/certificates online. 
You can browse NAR's real estate webinar archives to find more topics that matter for your business. The recorded webinars are only for your personal edification, they do not count for Oregon CE credit.
The CE Shop has a broad variety of course topics from which you can choose and provides a convenient, EASY way for real estate professionals to complete their continuing education online.
Interact CE
+
Introducing Interact CE! The first and only license renewal product that is fun, entertaining, and based on technology that's proven to be superior for learning. Use an avatar to navigate the world of a Real Estate professional. Act as a buyer agent, a seller agent, advertise, and negotiate. Refine your skills and take State required course work at the same time. Play for 5 minutes at a time, or 5 hours, time accumulates on any device anywhere. The software tracks your total time and credits it towards your license renewal. No traveling time, no time away from where you want to be. After successful completion, you will be emailed a CE certificate. All courses offered by Interact CE are approved for continuing education in the State of Oregon. Start your license renewal process today with Interact CE.
The CE Shop
+
CURRENT PROMOTIONS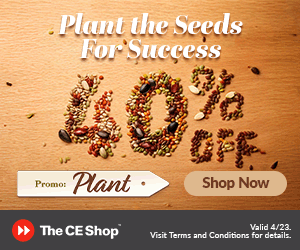 There are packages for all brokers – Residential and Commercial, principal, and managing. They even have renewal packages with all the CE credit you need to renew your Real Estate License every two years. Don't miss the NAR mandatory Code of Ethics course.
Once you have selected the course you would like to take, you have 12 months to finish the program; complete your CE when you have the time. Your CE certificate will be loaded into your account for instant printing when the course is finished. If you have not received your CE certificate, contact The CE Shop at support@theceshop.com.
Read more about The CE Shop.
Got questions? Check out the FAQs.
Contact The CE Shop

Website: www.theceshop.com
Phone Number: (888) 827-0777
Email: support@theceshop.com
Have you completed the Code of Ethics course with The CE Shop? To recieve your NAR Code of Ethics credit and officially meet the Code of Ethics standards, you will need to submit your CE certificate to your Local Association/Board for credit.
Center for REALTOR® Development
+
CURRENT PROMOTIONS
Are you interested in earning a NAR Designation or Certificate, but would like the opportunity to take it online and when it's convenient for you? Well you are in luck! We've partnered with the Center for REALTOR® Development to bring Oregon REALTORS NAR Family Designations and Certificates online to you! They count for Oregon CE credit and, often, as Oregon GRI elective courses.